My lungs are burning. (I think last night was a failed attempt to mend something that was never there.) I also think I need to fix my Schwinn frame up. All it needs is a new front wheel, some liners and new tubes. I think I'm almost done with the Raleigh. It's given me more problems than not. And the Schwinn is prettier.
(I broke down and bought 2 CD's today. I'm still waiting for the last 2 I bought. I hate Amazon.com. It will be my downfall.)
[And curse Deana (but not really) for realizing how much better something sounds if you actually own it.]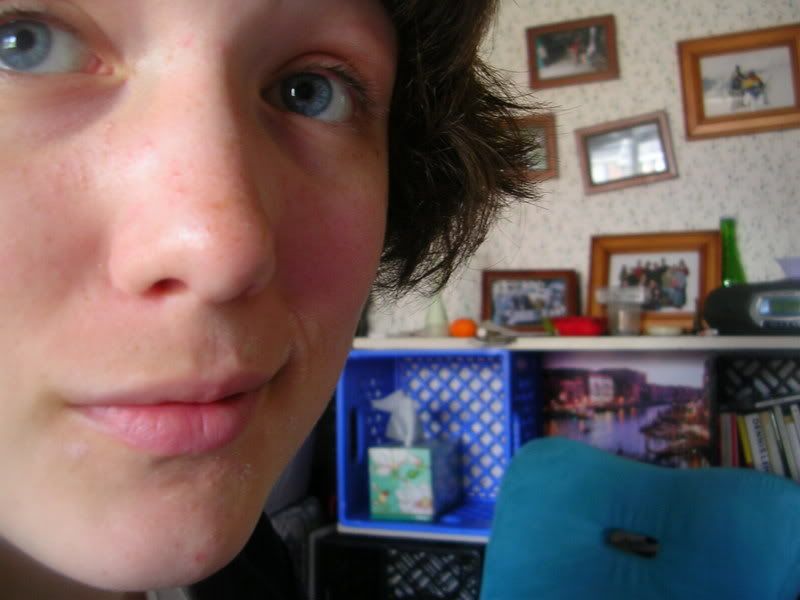 (My new W-2's need to get here soon so I can have money again. It's much better than not having money and spending it anyway.)
(Why can't I burn music like any other normal human being?)
Seriously, I came in from jumping a half hour ago, and they're still burning... What gives?
(I guess it's not a good idea to jump until, and way past, the point where you're not breathing normally-at all. Eh, I couldn't help it. Do you realize how wonderful it is tonight?)
(I might start a club? Flyers? Thoughts are moving...)
I have 100 programs to fold for church tomorrow. I have no desire to do it tonight. Looks like I'm getting up EARLY.
Also, I think my social anxiety is getting worse the older I get. I'm trying counter act this with activism in regards to my social life. Ehhhhhhh, yah, that will take some time.
Yoga heals.
Honest. This morning Shelby taught. I felt like I was doing things with my strength and bondas that I had never done before. Stretching further than I would ever desire to go. And it was okay with my body. I wish I had the time to go more.
Thinking about it today, I decided that I want a summer thats is free from the stress of working 50 million hours as previous summers have shown. (Mint Car is playing right now.) I want to be able to sleep-in if I want to. Or get up at 6am and run a few miles and not worry about having a 7:30 class. Do you think that's possible? I also will be be dedicating quality time this summer to avoiding the heat and becoming an expert at Guitar Hero.