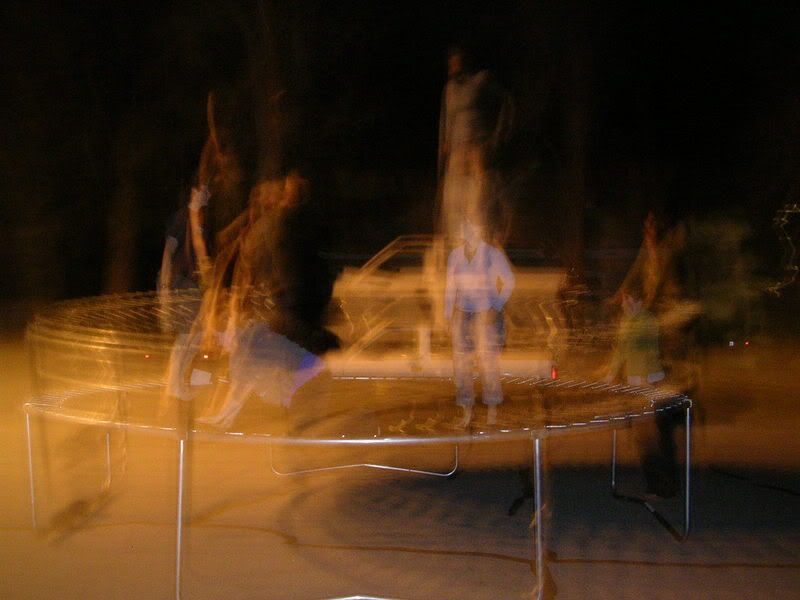 I was telling someone about this night. 2am trampoline jumping is definitely the preferred method. Especially if it involves an empty street, good friends, and an over-zealous police officer. I am in the blue.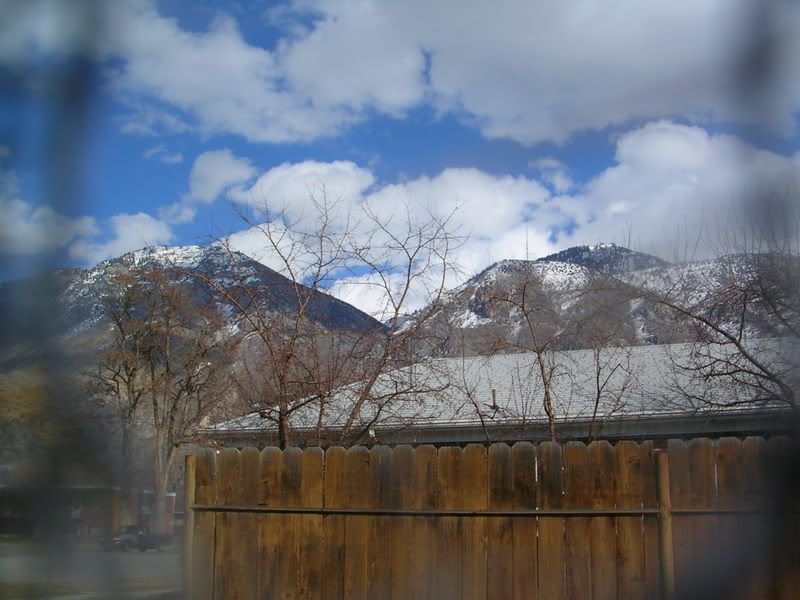 I took this picture this morning from my window by my bed when I woke up. I love what I get to wake up to everyday.
I wasn't in the sleeping mood last night. (Deana and I went to go see Casino Royale-007.)
It was NOT a productive day today. That in and of itself is tragic.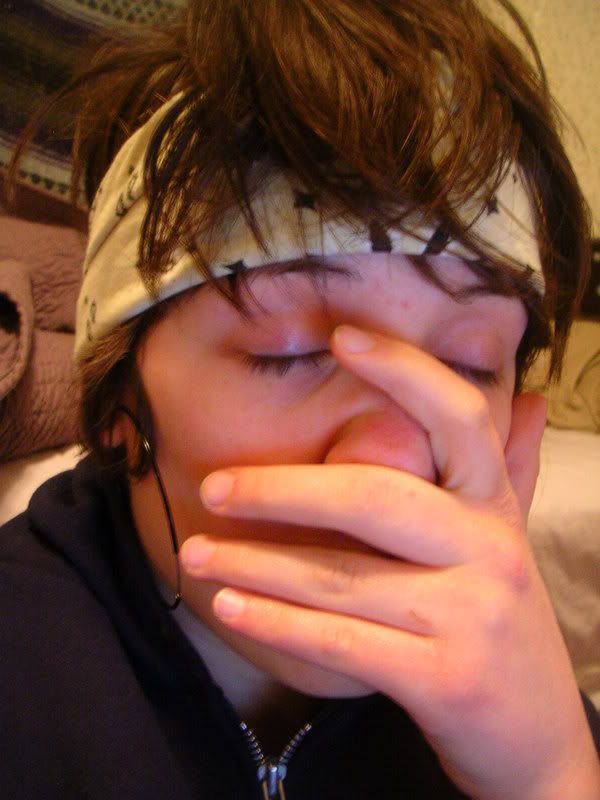 Good Night.