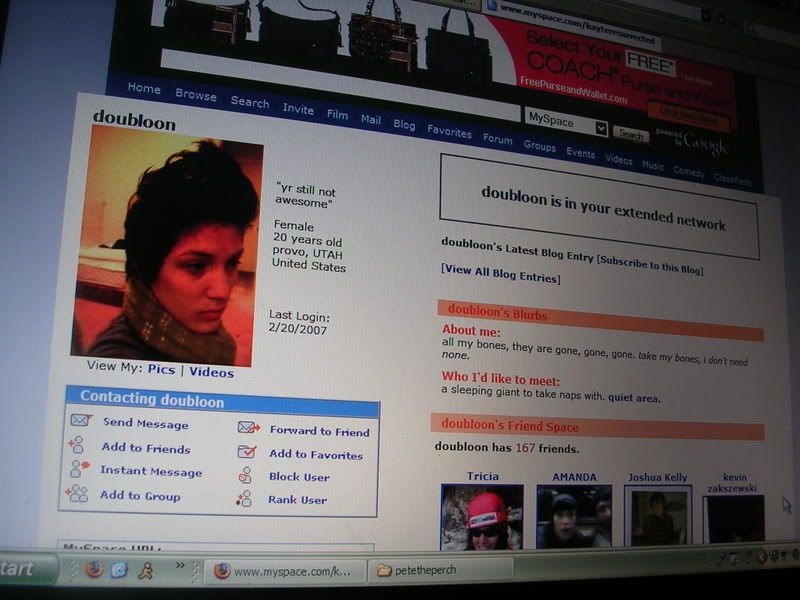 I wish I had access to my sister's camera right now. If I had access to this camera, I would post ridiculous videos of me snowboarding and wiping out. Seriously worth a look. Speaking of wiping out--I broke a branch with my side on Monday at Brighton. The 'branch' was an easy 2inches thick in diameter.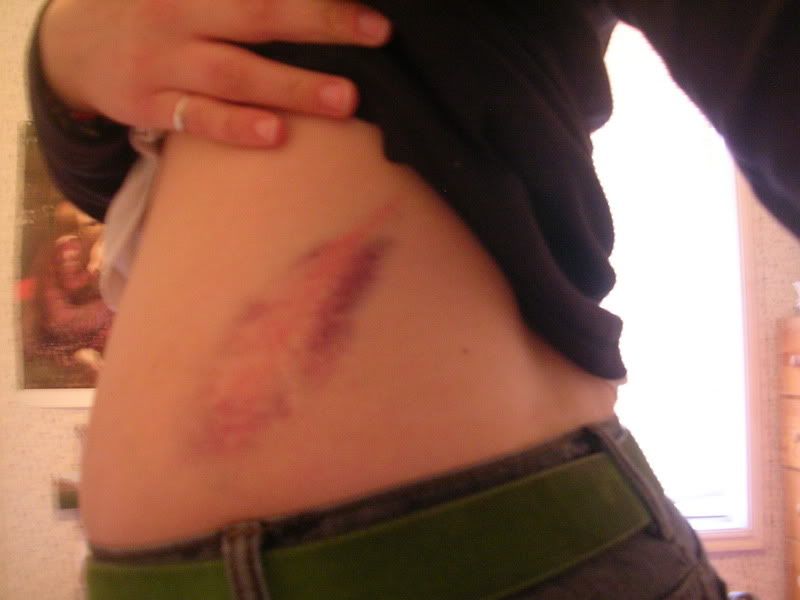 I have bigger bruises on my lower hip. It was a grand day spent with my sister, and worth the sick bruises and sore sore body.
Saturday, I spent almost 4 hours in the ER. I wanted to hurt someone. Instead I just watched Karate Kid and wished I had a Mr. Miyagi. It was a long 4 hours filled with misplaced x-rays and discovery channels: young scientist experiments just to find out I had Bronchitis.


Ever feel like people are watching you?
I can't believe I made it through this day. Music ID test I didn't study for, MicroBiology Paper I typed up at 1am last night... I guess it's true that if you just keep one foot in front of the other, you get somewhere eventually. I got home, in my bed, listening to the beatles.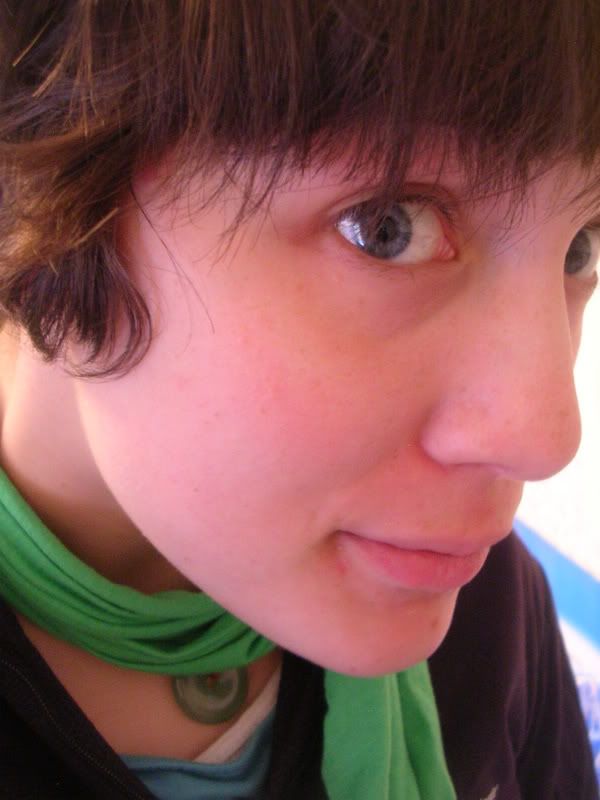 The most unexpected, wonderful news: I A-ced the memorization of my chem test. And I'm quite pleased with myself. Quite. Also, more unexpected, wonderful news: I'm an aunt again! Mack Andrew Brown was born today. Impatient little fellow too. He couldn't even make it to the hospital and was born off of Exit 6 on Rt. 25 in Bridgeport, CT. This makes 8 nieces and nephews. I love my life.